Pig Roasts in Maine, Let's get this Party Started!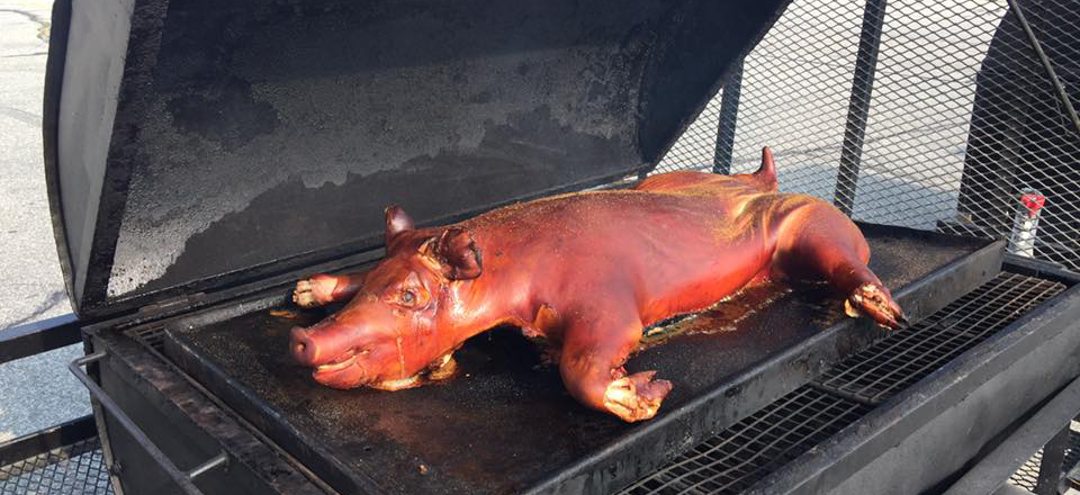 Pig Roasts in Maine
Pig Roasts are our specialty at Alabama's BBQ Catering in Maine. Authentic Southern-style pig roasts. We cover all of New England and do per person or fat fee pig roasts with all the fixings. Roasting a whole pig or wild hog has been a tradition for over two hundred years, especially in the Southern United States where it is closely linked to barbecue. We've done hundreds of pig roasts for groups of all sizes.  We have pig roast options that include side dishes or we can simply just provide the roasted pig.  A pig roast is a perfect way to celebrate birthdays, bachelor parties, holidays and company outings ad weddings.
Alabama's BBQ is Maine's Pig Roast Experts, and we'd love to be a part of your next party! We offer a large menu, reasonable prices, and above all, impeccable services. Maine events, weddings, business meetings, all need the best catering service they can get. We have a tremendous amount of experience.
We are professional, responsible, insured and, most of all, motivated to provide you with the best catering services you can find in Maine and New England.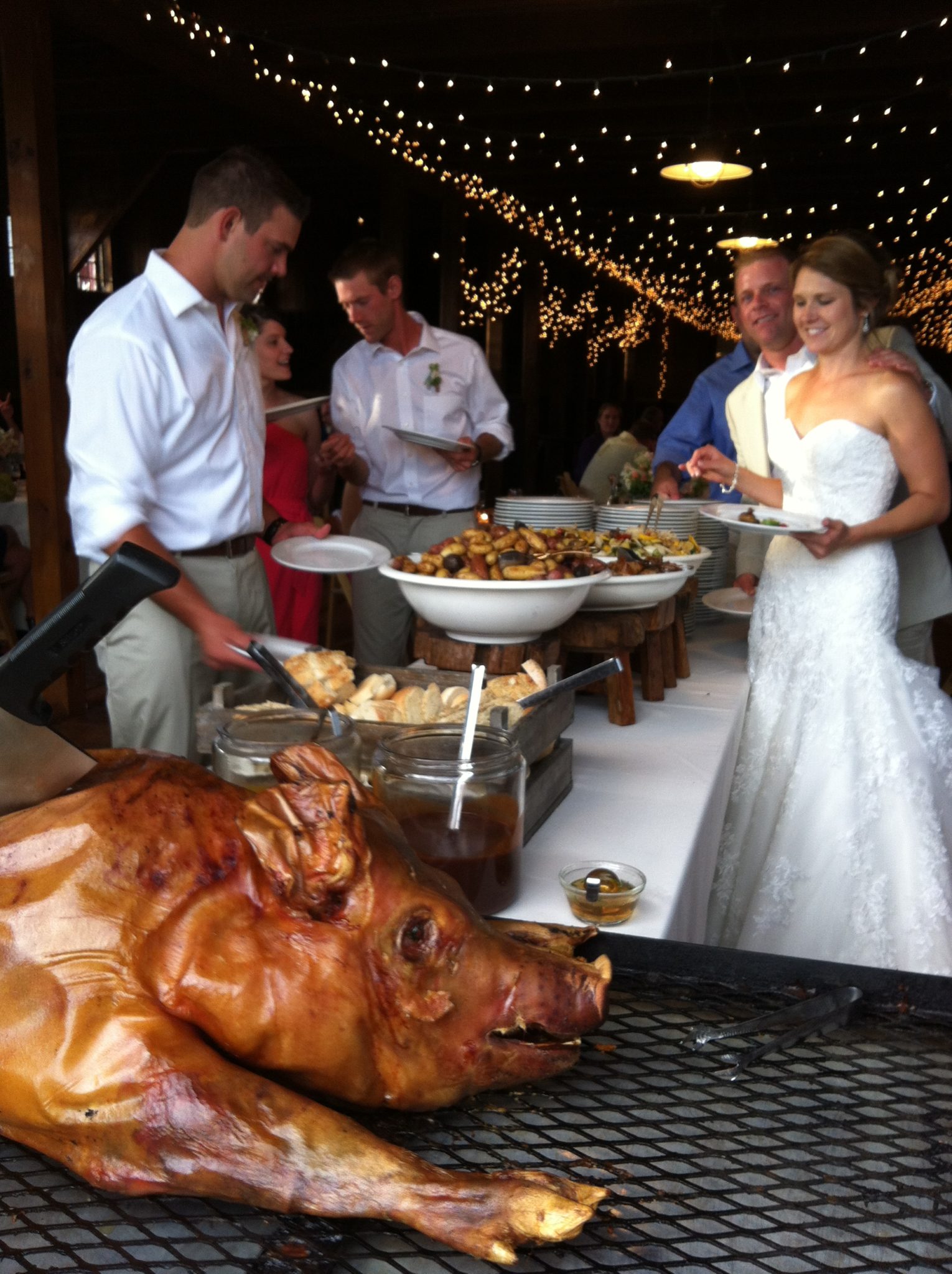 Pig Roast Options
Included in Roast….All Preparation and Roasting of 100lb Pig
Additional side items are available or our delicious appetizer menus.
FLAT FEE PIG ROAST
All Preparation and Roasting of 100lb Pig (feeds roughly 65-75 people)
* $1250 for the pig alone with no minimum, Cooked and delivered to you on-site
Add on Beans & Cole Slaw $150
Add on Carving & Service: Quote
Side Item Menu $3.00 per person
BBQ Baked Beans
Mac & Cheese
Green Bean Casserole
Italian Green Beans
Corn Bread
Buttermilk Biscuits
Cole Slaw
Tomato & Cucumber Salad
Pasta Salad
Potato Salad
Banana Pudding
Peach or Strawberry Cobbler
Apple Crisp